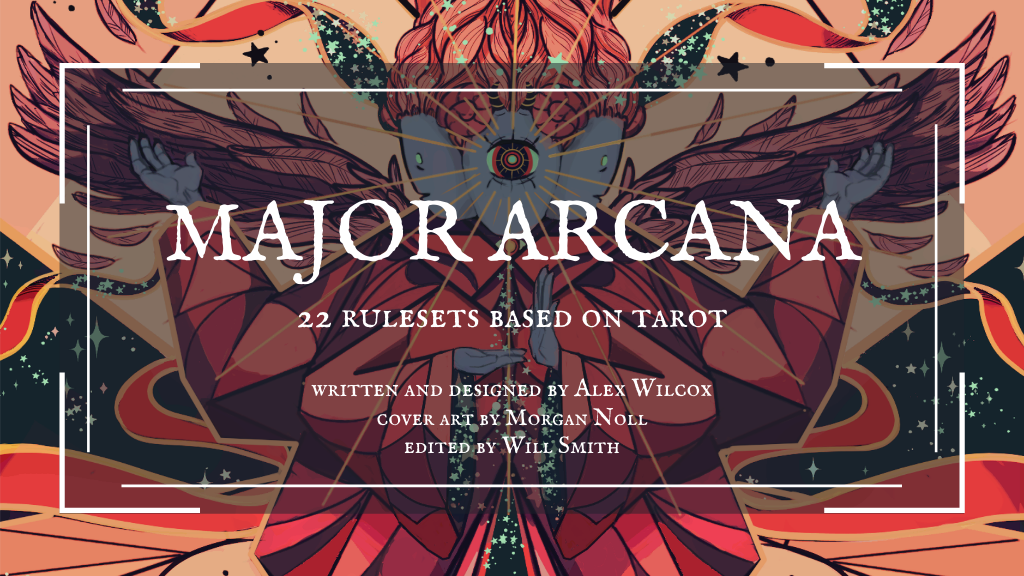 Major Arcana
NOTE: This is an old page and has been migrated here: https://six-planes.itch.io/major-arcana
The first pack of tarot cards I used was my father's and I remember fearing them.
---
Major Arcana is a collection of 22 rulesets. These are games, experiences, or instructional artworks; they're words that tell you to do something.
Each page is a new ruleset, some are incredibly short, others pushing the page. Each is inspired by a card from tarot, each from the major arcana.
---
I believed they had an occult, magical power to them.
---
You don't need to enact each of the rulesets. For me tarot is about reflection, about looking at yourself and your circumstance, providing perspective. That's at the core of each of these rulesets. Some can just be for reading.
This project was originally a part of #ZineQuest3 on Kickstarter. Any community copies are left over from there. If you are looking to get a physical copy, there are a few left on https://gumroad.com/l/major-arcana-fc.
---
To a degree I still do.
---
"Great for someone who likes the concepts of tarot and wants to have some small games to express those in an active way." - Beau Jágr Sheldon
"The game is seeing the world in a new, exciting way and finding happiness / magic in all things around you." - Jack Cooper
Download
Click download now to get access to the following files:
Major Arcana - Plain Text.docx
80 kB
Major Arcana (Pages).pdf
53 MB
Major Arcana (Spreads).pdf
63 MB
Major Arcana (Print - Pages).pdf
60 MB
Major Arcana (Print - Spreads).pdf
67 MB
Community Copies
Support this zine at or above a special price point to receive something exclusive.
Community Copies
Can't afford the game right now? Claim a copy here for free, sponsored by generous folks at Kickstarter.
Sponsor a Community Copy
Free up another copy at a discounted price so that someone else can claim it for free.
Comments
Log in with itch.io to leave a comment.
How many players does this game support (or recommended)? Can it be played solo? It will help me to categorise.
Hiya, there are 22 rulesets in Major Arcana. Many are solo journaling games, others are lyric games or instruction art pieces, others are group social games! The number of players is listed on each page with requirements for play such as dice, cards, or dirt.