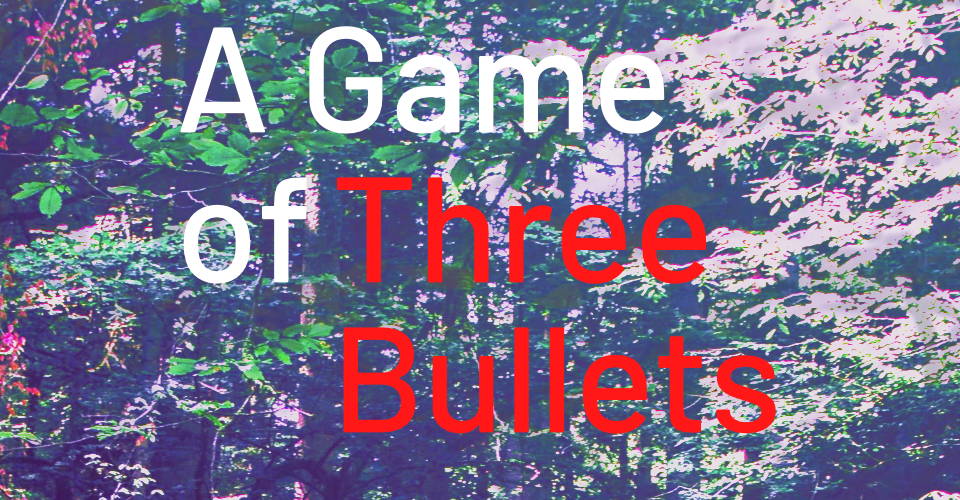 A Game of Three Bullets
*NOTE* This is an announcment page only, the game can be found for free here *NOTE*
.
When a bullet is fired it travels to a point and remains there until removed. In an action movie we see hundreds or thousands of bullets get thrown into the world and rarely think about them once they've landed.
Understandably we focus on the firing of a bullet. This game is about the bullet once fired.
.
A Game of Three Bullets is a world building game about making a world where violence has happened. Sometimes if was recent, but other times it happened long ago. Regardless, it is remembered in the people and the buildings.
It can be played solo or in groups of any size.
The game features extensive reference to the firing of bullets and reference to guns and blood. It is not suitable for reliving real events and should be played with care for all those present.
.
The images used are by Tom Barrett, Jamie Street, Oliver Roos, Joshua Earle, and Lea. Design is inspired by Let's be honest, the weather helped (1998) by Walid Raad. Inspiration and quotes are taken from A Year Later, I Still Can't Stop Thinking About Disco Elysium, an article by Renata Price written for Kotaku.
This game is free, but donations are warmly welcome.